Answer
All the information you enter in ProJobs is protected by your ProJobs visibility settings and only visible to those XING members who you have specifically decided can view this information. Top recruiters have access to this information as a default setting. These are headhunters and HR employees in companies who use the XING TalentManager. You are of course free to change these settings as you wish however. In the ProJobs visibility settings you can filter whether:
Top recruiters (headhunters or HP employees in companies)
Your contacts
Non-contacts
Individual people selected by you
can see your jobseeker status, your jobseeker criteria, additional profile information or uploaded documents, and additional contact options.
The people you block will not find out that you're looking for a job, nor will they have access to the ProJobs information in your XING profile, nor will they be able to see that you have a ProJobs membership. For these individuals you are officially a Premium member.
Image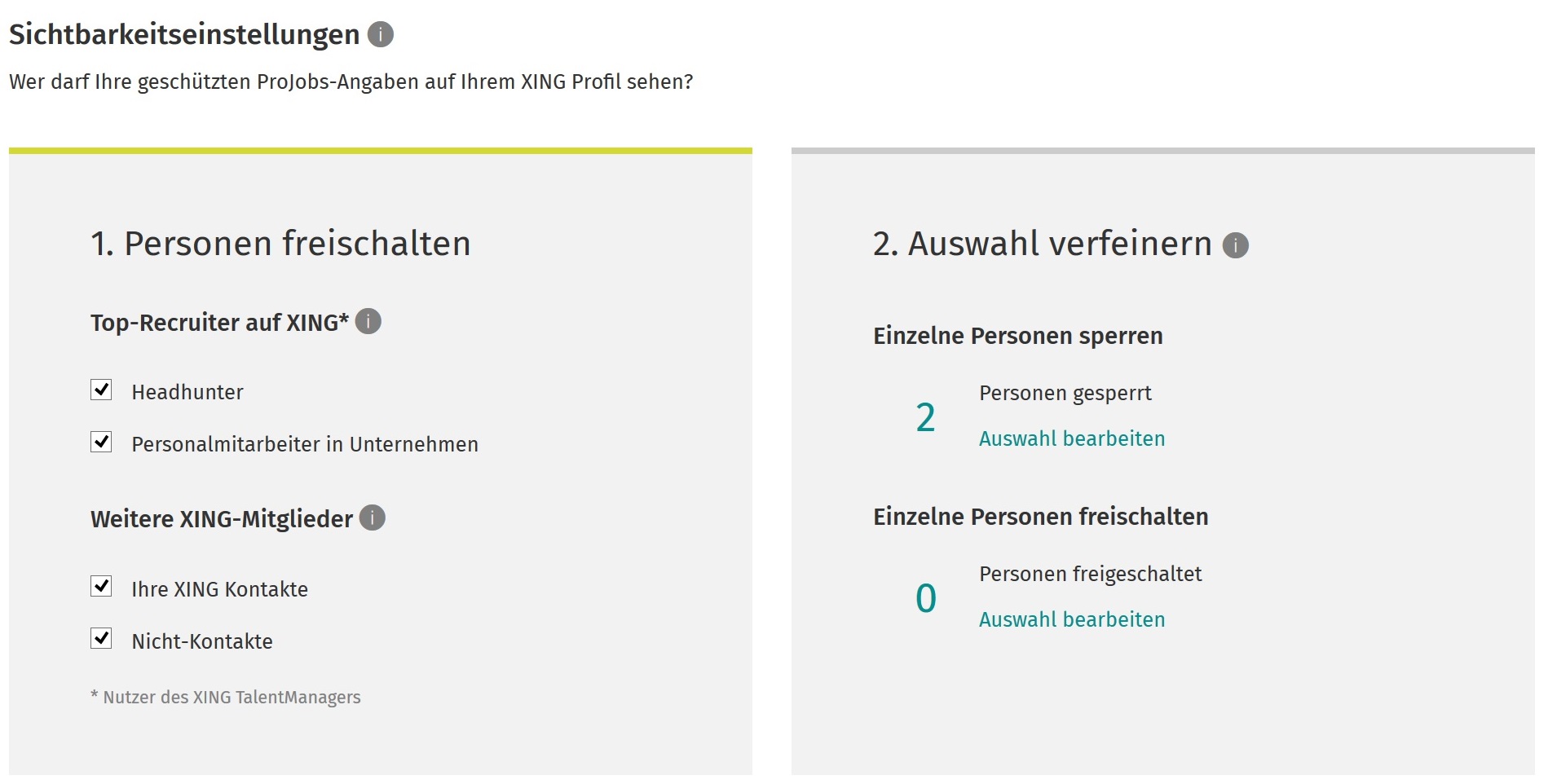 Wenn Du Top-Recruiter freischalten aber Kontakte, Nicht-Kontakte oder einzelne Personen sperrst, können die gesperrten Personen trotz ihres eventuellen Top-Recruiter Status Deine ProJobs-Angaben nicht einsehen.
Ganze Firmen können nicht gesperrt werden, weil XING keine Kontrolle darüber hat, ob all Deine Kollegen ihre Unternehmenszugehörigkeit angegeben haben und ob die Schreibweise des Unternehmens bei allen korrekt ist.